June 1, 2020
Due to travel restrictions, plans are only available with travel dates on or after
Due to travel restrictions, plans are only available with effective start dates on or after
;
Ukraine; Belarus; Moldova, Republic of; (North) Korea, Democratic People's Rep; Russian Federation
Jamaica
Israel; Jamaica; Republic of Ireland; Northern Ireland;

The Essential Packing Checklist for Traveling with an Infant in the Car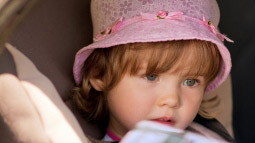 Published | Updated {{article.date}}

You're on your first long road trip with baby, and just as traffic screeches to a halt your baby starts screeching too. She needs a diaper, stat — and as you rummage through your bag with one hand, you realize you forgot to pack them.
We don't want this to happen to you. Use this printable packing checklist next time you're traveling with an infant in the car.
Things To do Before Leaving on your Road Trip with Baby
Make doubly sure your car seat is installed correctly. This is a good time to take a look at your baby's car seat to make sure the straps fit snugly, the angle is correct and the seat itself doesn't move more than an inch in any direction. If you need help, SaferCar.gov can help you find a car seat inspection station near you. While it may be tempting to have your baby ride facing forward so you can keep an eye on him, rear-facing is the safest position for children until they're at least two.1
Map out places to stop. Don't count on driving for six hours straight. Traveling with an infant will be less frustrating if you plan to take frequent breaks, ideally somewhere that will entertain your baby. We're not talking about Disney World, but rather places like parks and shopping malls. Even marinas and roadside construction sites can provide some much-needed distractions during a road trip with baby.
Plan ways for your baby to kill time. Every minute your baby's busy, you're another mile closer to your destination. Place a dozen small (but safe) toys in a cloth bag with a narrow opening and let baby reach in to pull them out. An older baby can fish Cheerios one-by-one out of a spill-proof snack cup.
Protect your own sanity. Download a favorite audiobook. Stash some chocolate in your diaper bag. Schedule Starbucks breaks. Do anything it takes to keep yourself relaxed and calm. If you can't take another minute of traveling with an infant who's screaming and crying, pull over. Hold your baby, change her diaper, read a book together and try again.
What To Keep in the Front Seat while Traveling with Baby
These are the supplies you'll want to keep close at hand when you're driving.
Diapers: Have one for each hour of transit, plus extras, BabyCenter recommends.
Wipes for diaper changes and messes
Diaper cream
Washable changing pad
Plastic bags for wet or dirty clothes and diapers
Burp cloths
Nursing cover
Blankets
Two changes of clothes for your baby
Change of clothes for yourself
Pacifiers
Any special toy or lovey
Drinks such as bottled water and juice
Snacks, such as cereal, puffs, crackers and fruit pouches. If you have a young baby, never give her foods she could choke on while you're traveling in the car.
Breast milk or formula
Canned or jarred baby food
Small cooler with ice packs
Bottles
First-aid kit
A window sun shade
A safety mirror so you can see your baby
A stack of small board books
A grab bag of toys (make sure none are choking hazards)
DVD player or tablet with headphones, if baby will be entertained by an app or a TV show
Everything Else To Pack in the Car when Traveling with Baby
Umbrella stroller and/or full-size stroller
Backpack carrier
Pack-and-play or travel crib (unless your destination provides one) and sheets
Baby monitor and batteries
Diapers: Calculate how many your baby uses per day, then pack a few extra.
Wipes
Rain and cold-weather gear (if applicable)
At least two outfits per day with socks, packed in individual bags
Shoes or booties
Pajamas and sleep sacks
Swimsuit and sunsuit
Water shoes
Swim diapers
Baby laundry detergent
Formula
Baby food
Baby fork, spoon and dishes
Spill-proof snack cups
Bottles or sippy cups
Breast pump, if you use one
Bibs
Dish soap and brush
Inflatable baby bathtub, if you're flying with an infant so young he/she needs one. Otherwise use the hotel sink.
Baby shampoo/wash
Baby toothbrush and toothpaste
Baby comb, brush and hair ties
Baby nail clippers
Baby thermometer
Sunscreen and sunhat
Baby sunglasses
Outlet plugs, doorknob covers, toilet locks and other safety devices for crawling babies or young toddlers
Nightlight
Infant medications, including antihistamine and acetaminophen, plus any prescriptions. Don't give your baby Benadryl or another antihistamine unless your pediatrician recommends it.2
Oral rehydration unfrozen freeze pops: an essential, says Have Baby Will Travel
Nasal aspirator and saline solution
Print Our Checklist for Traveling with Baby
Be sure to print our checklist for traveling with a baby and take it with you. Simply click the print link below and make sure to have your browser set to print background images so that you can see the checkboxes.
Apr 27, 2015